Access UBS Payroll – Secure, accurate, compliant
Become a payroll hero by getting it right every time with Access UBS Payroll.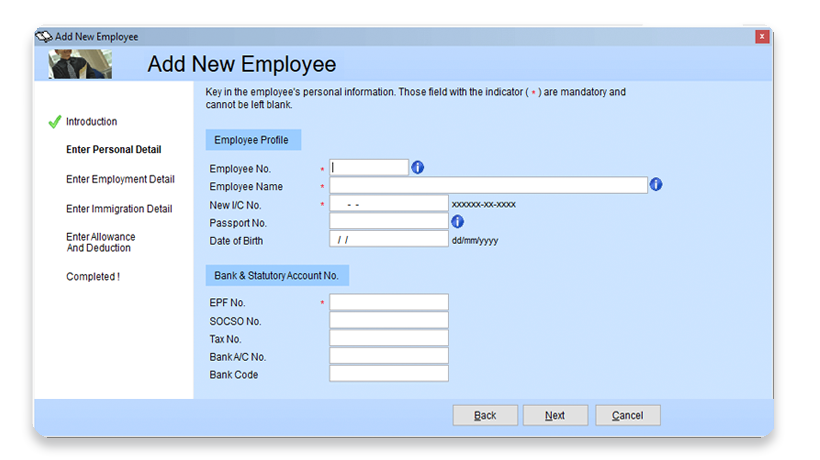 Pay your employees with confidence
Process payroll with Access UBS Payroll (formerly Sage UBS Payroll) knowing that your payments are correct, secure and compliant with local legislations.

Stay compliant
Keep up to date with the latest Malaysia legislative updates.

Analyse your payroll
Gain insights to your company's HR with a wide range of summary and detailed reports.

Manage multiple companies
Set up multiple companies within your organisation and manage their payroll with one solution.

Manage leave and attendance
Handle holiday entitlement, record custom absence types, calculate sick pay, maternity/paternity, overtime through the system.

Pay employees on time
Track and manage each employee's pay while computing bonuses and incentives based on user-defined criteria and formulas.

Remote access
Payroll mobile licence allows users to continue working anywhere, anytime; even when out of the office.

Store employee records
Centralise your employee data – employee number, personal information, leave records, salary, EPF contribution and more.
No expert payroll knowledge required
Quick and easy setup
Simple installation process, set-up wizards and a built-in help centre, even first-time users will be up-and-running in no time.
Expert help and support
Even though our payroll software is easy to use, we understand you might need a helping hand now and then. That's why Access Payroll is backed by market-leading support, giving you access to our payroll experts by phone or email.