Access UBS, a market-leading and award-winning accounting solution
Get UBS, Malaysia's #1 accounting software, trusted by over 500,000 SME's at 50% off with MDEC / SIDEC Matching Grant.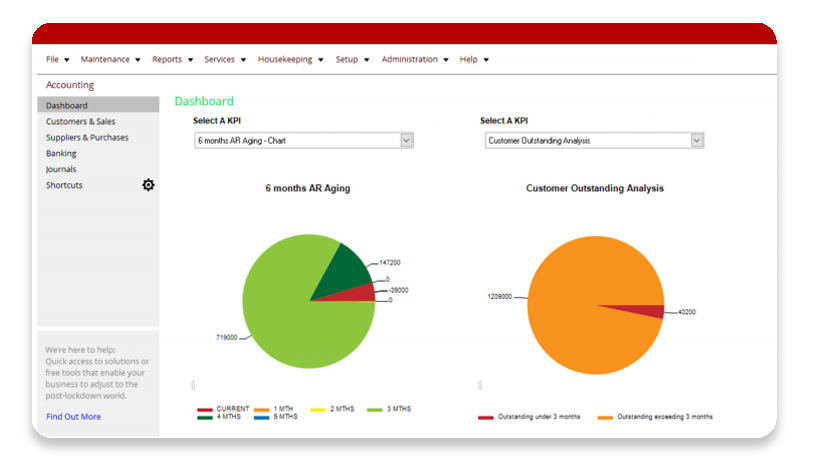 Feature rich with over 30 years of product development
Supported by a vast network of over 100 business partners and 400 associates across Singapore and Malaysia,
we provide you with a choice of quality products and services.
Access UBS (formerly Sage UBS) has been redesigned for simplicity to make it easier for you to use.
We have also engineered it for growth so that it can support you in your road ahead.
Winner of Frost & Sullivan Malaysia Financial Accounting Software Vendor of the Year 2020 & 2019

Complete SST solution
Generate forms like SST-02, SST-02A and Laporan CJ(P) Jadual C-01 with UBS to help you process your SST filings accurately and on time.

Eligible for MDEC Grant
Get up to 50% off for UBS suite of modules with the Malaysia MDEC Grant.

Seamless upgrade
We constantly discuss with our customers what they wish to see in future updates and work towards delivering them. Speak to us and find out how easy it is to upgrade from what you have currently to UBS.

In Product Messaging
Be notified of the latest product updates, new government legislation updates, and events directly from UBS.

Work remotely
The mobile licence feature within UBS allow users to check out their licence from their office device and use it on another device remotely for up to 30 days.

Direct Pay
Customers can pay you via online payment modes like credit cards, internet bank transfers or e-wallets of participating payment service provider.
Redesigned for simplicity. Engineered for growth.
New modernised design, easier to use layout and a new Direct Pay feature.